Meet Our Team
Michelle Irons » Owner and President of Phoenix Realty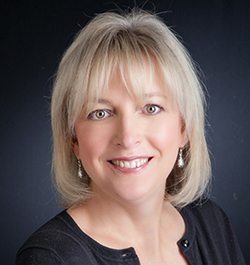 Michelle has been in the Real Estate Sales and Property Management business for 27+ years. Originally from Detroit, MI, Michelle's parents moved the family out to Colorado in 1974. Coming to Colorado shortly after, Michelle's Aunt started Phoenix Realty and Property Management in 1986, with Michelle quickly diving into the family business in 1989. Just nine years later, Michelle purchased the company from her Aunt with only 32 properties, and has been successfully building the company ever since.
Michelle continually dedicates much of herself to the local Lafayette Chamber of Commerce, and was recently honored with an award from the Chamber for her outstanding commitment and tireless devotion to the community. She is currently a member in good standing of the National Association of Residential Property Managers (NARPM), and Boulder Area Realtor Association; and she herself is a rental property owner. Outside of volunteering in the local community, Michelle also spends her free time volunteering for the American Foundation for Suicide Prevention.
---
Kevin Chard » REALTOR - CNE, ABR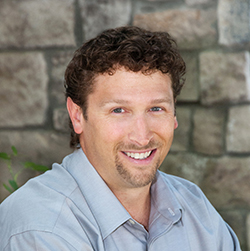 After graduating from SUNY at Buffalo and working for several years in his native upstate New York, Kevin came out to Colorado for the skiing and decided to eventually settle into the Front Range. He brings a wealth of experience from over a decade in High Technology Sales, Marketing, and Product Management with National and International visibility. As an investment property owner himself, his charismatic and dependable personality enables productive and long-lasting business relationships.
Kevin has earned several certifications that enable him to provide superior value to his Buyer, Owner, and Investment clients. As a Certified Negotiation Expert, he knows how to use leading edge negotiation practices and techniques to manage real estate negotiations with skill and excellence. Being an Accredited Buyer Representative qualifies Kevin to provide superior and enhanced buyer representation services. Kevin has also earned his certification as a Historic Denver, Inc Preferred Real Estate Agent, and can be found on the Historic Denver, Inc website; where he's educated in the role of Historic Denver, Inc in local preservation issues and efforts, and can identify and categorize properties based on their architectural characteristics, styles, and years of construction.
---
Jim Lagan » Property Manager and REALTOR
Originally from Philadelphia, Jim moved to Colorado with big dreams in mind. As the type of individual that loves to learn and is constantly seeking new challenges, Jim brings a plethora of knowledge, skills, and traits to Phoenix Realty & Property Management. Graduating with a degree in Criminology and minors in Sociology, Journalism, and Communications, Jim went on to gain experience in a multitude of professional positions, most notably as a Litigation Paralegal, specializing in employment and civil rights law, as well as personal injury. Additionally, Jim has spent time not only as the Marketing Manager, but as the guitarist in a managed rock band.
In addition to his marketing and legal prowess, Jim has also worked in the title insurance industry as an Assistant Real Estate Closer, which is where he received his first taste of what real estate had to offer. Excited by the opportunities that were ahead of him, Jim decided to move on in his career path and pursue real estate and property management. Now a licensed REALTOR and a member of NARPM (National Association of Residential Property Managers), BARA, NAR, and CAR, Jim is excited to apply his wealth of knowledge and expertise to create a one-of-a-kind experience and connection with his clients.